Bug #667
Modifying the window width of the Dashboard effects the layout
---
Description
These are only cosmetic problems but could affect people's perception of the server.
The warning class in the main theme (/themes/main/style.css?1286869511) breaks apart when the window is re-sized and it doesn't look very professional.
Areas effected by the warning class:
Shares > Storage Pool - Warning message
Settings > Settings - Warning message
In the zombie-parade-1.0 theme, the search bar and the links for Setup, Help and Apps in the header drops down under the other headings making them hidden.
I checked these problems in FF 3.6 and IE8. It would be good if the dashboard has a minimum width before a scrolling bar is need.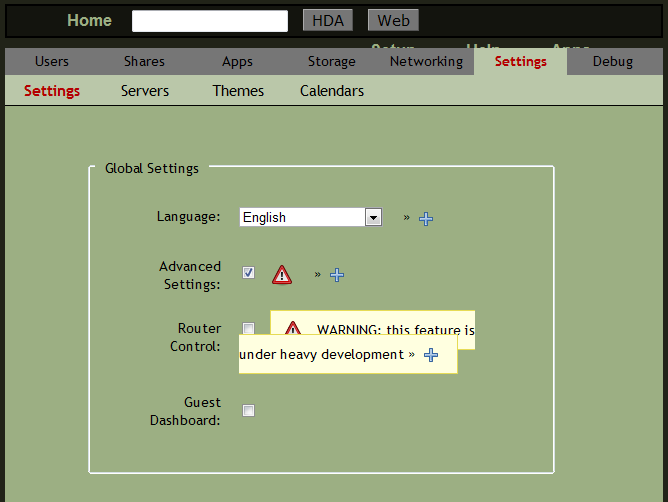 History
Status changed from New to Closed
% Done changed from 0 to 100
Applied in changeset commit:"7436e4caa4f3c324644c6b950f83186aa56a2d2c".
Status changed from Closed to Assigned
Assignee set to cpg
typo in commit accidentally closed this bug.
this is a good suggestion, reopening!
Also available in: Atom